---
---
Servo:
Rêve D RS-ST digital high-torque drift car servo and the RS-PGC USB programming dongle. It features an IRC motor for super high torque values while offering very smooth operation as it is needed for controllable counter steering angles during competitive drift car driving. An aluminium middle case makes for good heat dissipation while offering a low weight. Due to the servo's high-torque specification it is 2.5mm taller than usual low-profile types.
Specifications:
| | |
| --- | --- |
| Voltage | 4.8~7.4V |
| Torque | 18kg/cm |
| Dimensions | 40.8×20.2×30.1mm |
| Weight | 48.5g |
| Servo spline | 25T |
Alu Bottom Case:
By replacing the standard resin part with our freshly designed aluminum part, you can expect not only that dress-up effect but also a greater heat dissipation and improved rigidity of the servo case. Perfect color coordination for your machine is possible!
Screws:
SPM (Super precision machine cut) titanium servo case screw set for RS-ST servo. This is made of a super lightweight, rigid titanium material and is machine-cut with high precision. These screws contribute not only to a beautiful finished look but also a good weight reduction.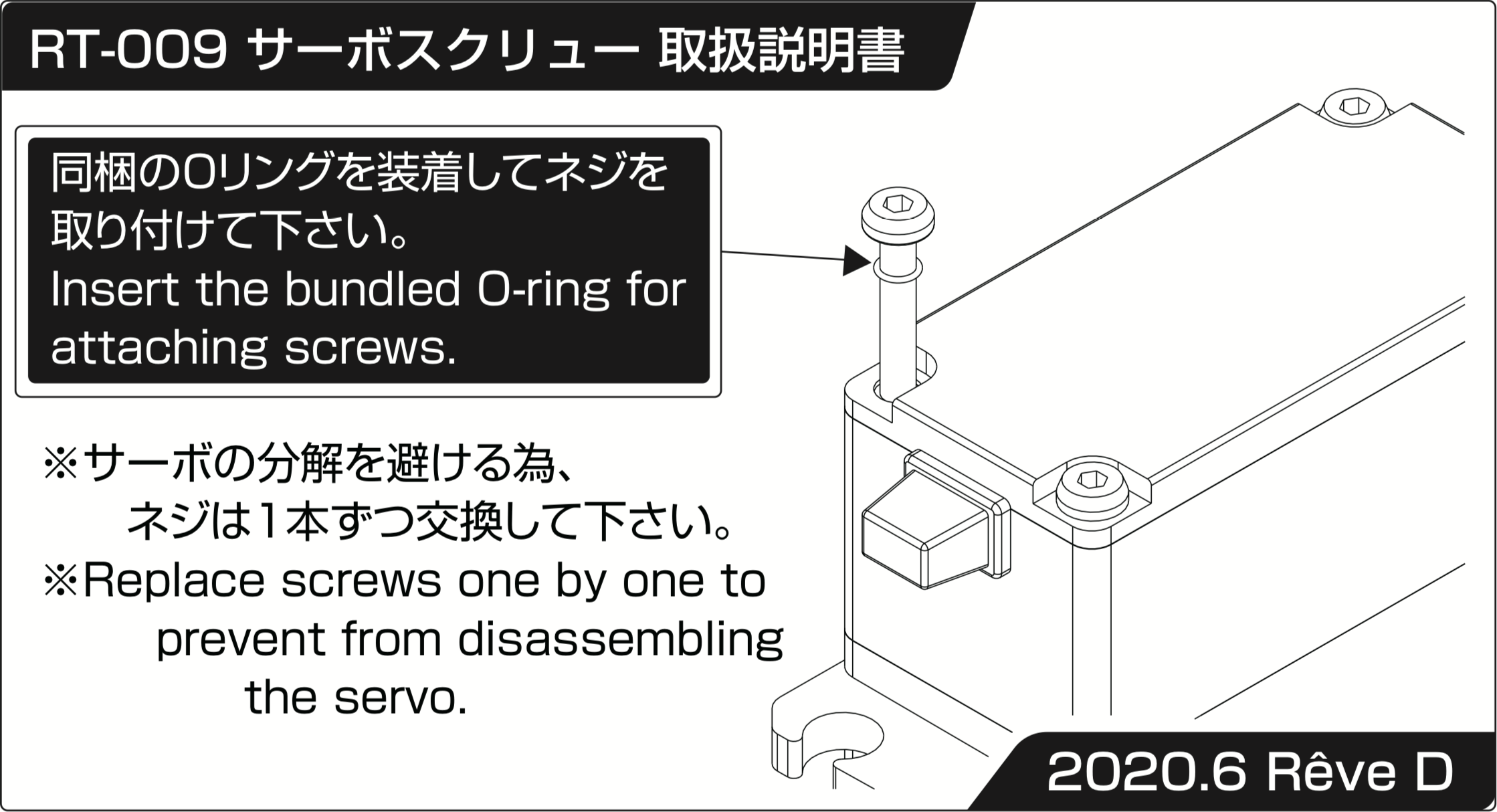 På fjernlager. Levering 3-4 dage.
---